Lindsey + Wes / Byron Bay, Australia Engagement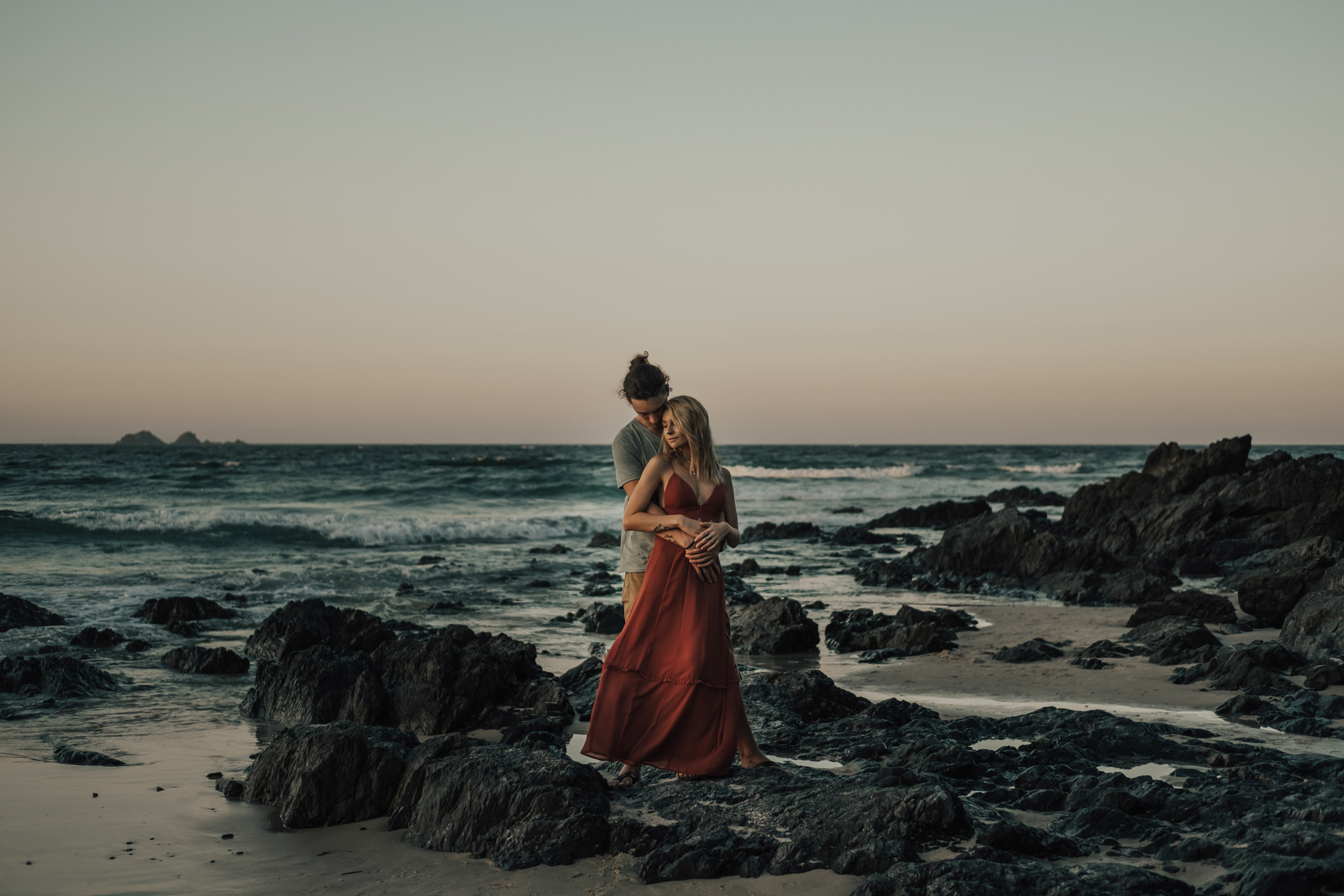 One of my most cherished memories will forever be planning and experiencing a surprise proposal for my best friends on the gold coast of Australia. Lindsey thought she and Wes were modeling for me in Byron Bay but the truth was we were hiking ourselves all the way down to Little Wategos Beach so that Wes could propose to her on one of the most beautiful beaches in the world.
These images were photographed in maybe ten to fifteen minutes as the sun set, in between us celebrating the engagement, hunting for jelly fish in the rock pools, and taking in the unbelievable beauty in front of us. What I love about these images is that instead of focusing on my settings, composition, and the technical aspect of what light I was working with, I just snapped away in pure blissful happiness knowing that the moment we had all been waiting for had finally come. They're engaged!!