Adventure & Create
Set in the beautiful Arapaho National Forest 50 minutes outside of Denver, this intimate photo retreat experience will take place at Brittany & Madison's mountain homestead nestled between the Rocky Mountain ranges of Colorado.
The Hosts
Based in Denver, Colorado & traveling all over the world, Brittany Photographs specializes in cinematic wedding photography & videography. Brittany & Madison photograph & film twenty to forty weddings worldwide every year & in addition primarily focus their portrait photography on couples, engagements, & creative portraits of women.
Throughout their five year career as a worldwide wedding photographer & filmmaker duo, they have shot hundreds of weddings all across the world & taught photography workshops across the U.S.
In less than six months in 2014, Brittany Photographs went from day one of business to being featured in People Magazine. Using her marketing knowledge to grow the BP social media audience from 300 to 50,000+ on Instagram & 75,000+ on Facebook in less than a year, Brittany shares her strategic business plan & creative insights at her workshops.
Brittany's photography has been featured in People, U.S. Weekly, The Wall Street Journal, Martha Stewart Weddings, The Huffington Post, & featured on MTV.
During the past five years, Brittany has taught 50+ photographers, some of which have flown in from out of the country for their BP workshop experience. A BP workshop includes 20+ hours of educational content & on-location shooting where photographers learn every aspect of running a successful photography business.
Outside of their passion for their wedding photography career & when they're not traveling, Brittany & Madison spend their free time at their Rocky Mountain homestead with their four sweet cats, enjoying their quiet mountain life.
The Retreat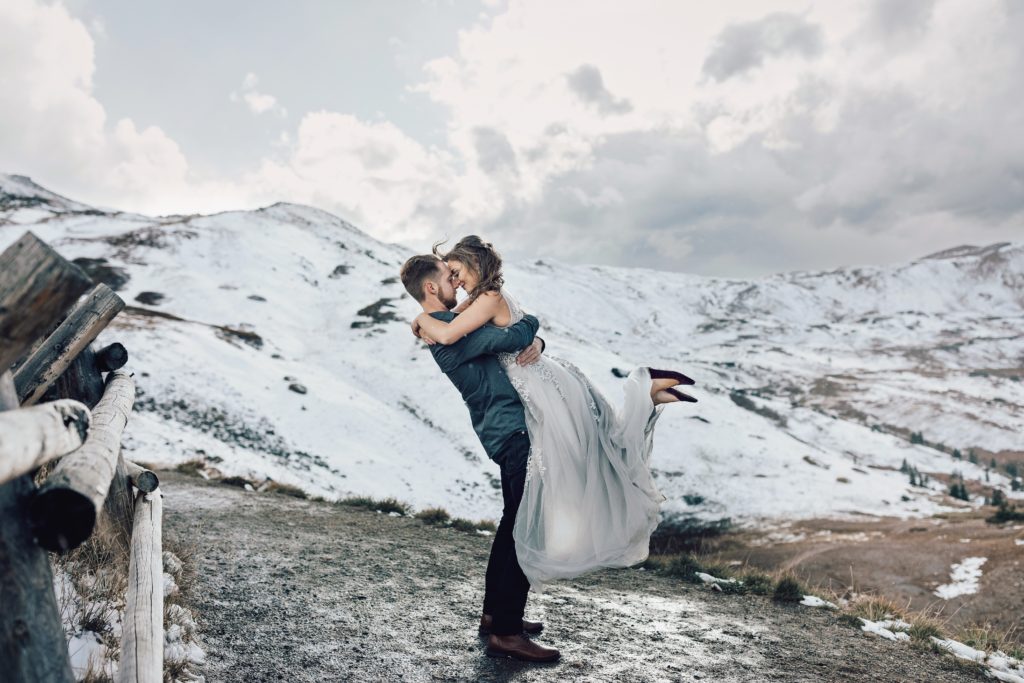 Forest & Photo is a wedding & portrait photography workshop retreat designed to fit the educational needs of both the entry level photographer & the more savvy wedding professional.
Located just 50 minutes outside of Denver, Colorado, this winter retreat will take place January 17th through 19th, 2020 among the backdrop of winter in the Rocky Mountains.
Taking place at Brittany & Madison's homestead with 10,000 ft Rocky Mountain views of Mt. Evans, an intimate group will gather for 20+ hours of educational content & on-location shooting across three days.
The Location & Lodging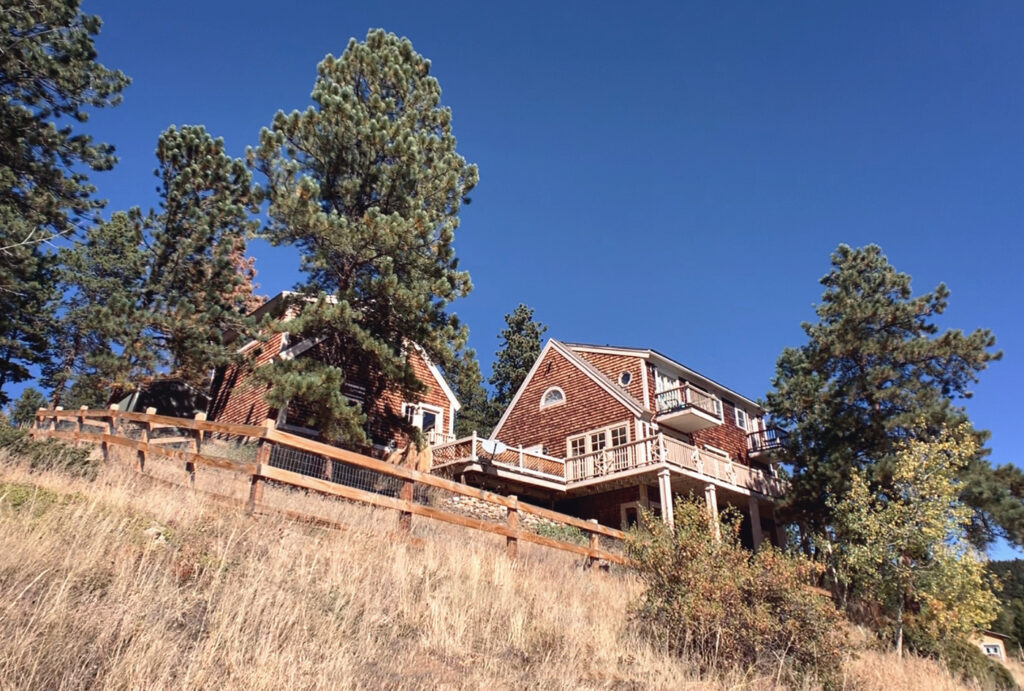 An intimate group of Forest & Photo guests will be staying in a luxury mountain home rental just a few miles from where the retreat will take place at Brittany & Madison's homestead.
All food & lodging for Friday evening through Sunday afternoon are included in the retreat fee.
While most of the retreat will be spent at the homestead & on-location shooting in the Rockies, guests will have free time in the mornings & evenings to enjoy their mountain rental & the surrounding national forests.
The Timeline & Details

The Forest & Photo retreat fee covers the three day educational experience, food, & lodgings. Transportation to the retreat & styled shoot location is not included but will be coordinated to accommodate all retreat guests a few weeks before the retreat weekend.
The timeline below is an overview of the retreat schedule. A private Facebook group for retreat guests will be used to communicate & make plans for the retreat weekend.
Guests are encouraged to get to know one another in the weeks prior to the retreat & to assist one another in group transportation for the weekend.
Friday
Candlelight Dinner Meet & Greet at the Homestead
Saturday
Breakfast, Lunch, Dinner
Eight Hours of Educational Content on Business & Photography Topics Including:
Finding Your Vision & Getting Started
Building Your Website, Portfolio & Brand
The Ins & Outs of Running a Wedding Photography Business
Contracts & Scheduling
Time Management, Pricing, Client Relations
Booking & Social Media Marketing
The Basics of Using Your Camera Gear
Shooting, Light & Composition
Tips for Intuitively & Naturally Guiding Your Client During a Shoot or Wedding
Sunday
Breakfast & Lunch
Sunrise Styled Wedding Shoot On-Location at 12,000 ft in the Rocky Mountains
Followed by Homestead Educational Content Including:
How to Use Lightroom & Photoshop
An In-Depth Look at Photo Editing
File Management & Back-ups
Photo Delivery & Blogging
"I went into The BP Workshop thinking I knew what to expect, but I left with so much more. I got to meet and work alongside people who share the same love of photography as I do. Brittany hit everything on the list and then some, answering all of our burning questions…literally staying up until our eyes couldn't stay open any longer! The styled shoot was of course the cherry on top. It's where everything we learned came together, and we were able to put it into action. Being able to shoot alongside Brittany was simply amazing, and I've never been so happy with the outcome of my photos before. She really has a way of bringing out the 'magic' in her photos, and I felt like I was able to achieve that as well, (which I was so super excited about!). I love that Brittany keeps it real and doesn't sugarcoat anything, yet you can feel the genuine and sincerity of what she says. You can tell she truly wants you to succeed and will be there to help you in any way. The knowledge, inspiration, and motivation I needed were things I couldn't get anywhere except The BP Workshop. I walked away feeling confident to start what I wanted to do all along…be a photographer. This experience was definitely worth every mile traveled. If you're even considering applying, just do it. You won't be disappointed."
"Attending the Brittany Photographs workshop is the best decision I ever made for my photography. When I attended her workshop, I was at a crossroads; I was unsure of the direction I was heading with my photography and lacked the confidence I needed to build any clientele or business. Brittany's workshop not only gave me the knowledge to move forward, but it gave me the confidence to do so in my own unique way. Her very straightforward and honest approach with each of us made it possible for me to stop overanalyzing and just create art. And so I have done."
Kind Words &
WORKSHOP REVIEWS
Fill out the form below to inquire about reserving your Forest & Photo retreat experience.