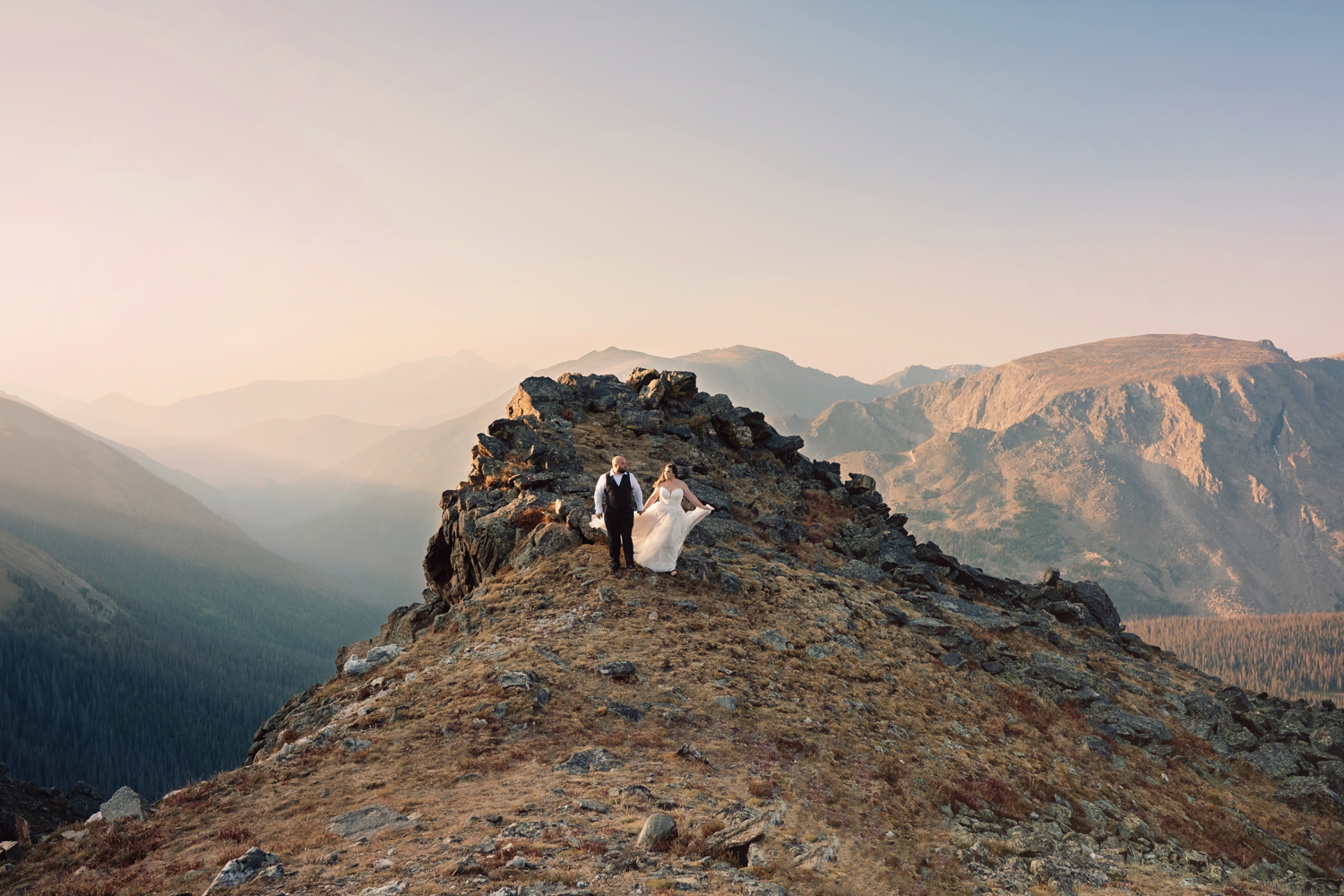 On a beautiful summer day, at the top of Trail Ridge Road in Rocky Mountain National Park, these sweethearts said, "I do" just as the sun rose over the mountain.
Kelli & Taylor adventured out to Colorado in their vintage Land Cruiser to elope & camp across the Rockies for their honeymoon.
Choosing an adventure elopement over their originally planned traditional wedding day gave this incredible couple a dream wedding experience complete with 12,000 ft mountain views & Colorado wildlife as their wedding ceremony witnesses.
A lot of love & the backdrop of the Rocky Mountains is all these two needed for their wedding day & it was perfect!