Angelica + Nathan / Colorado Paint Mines Love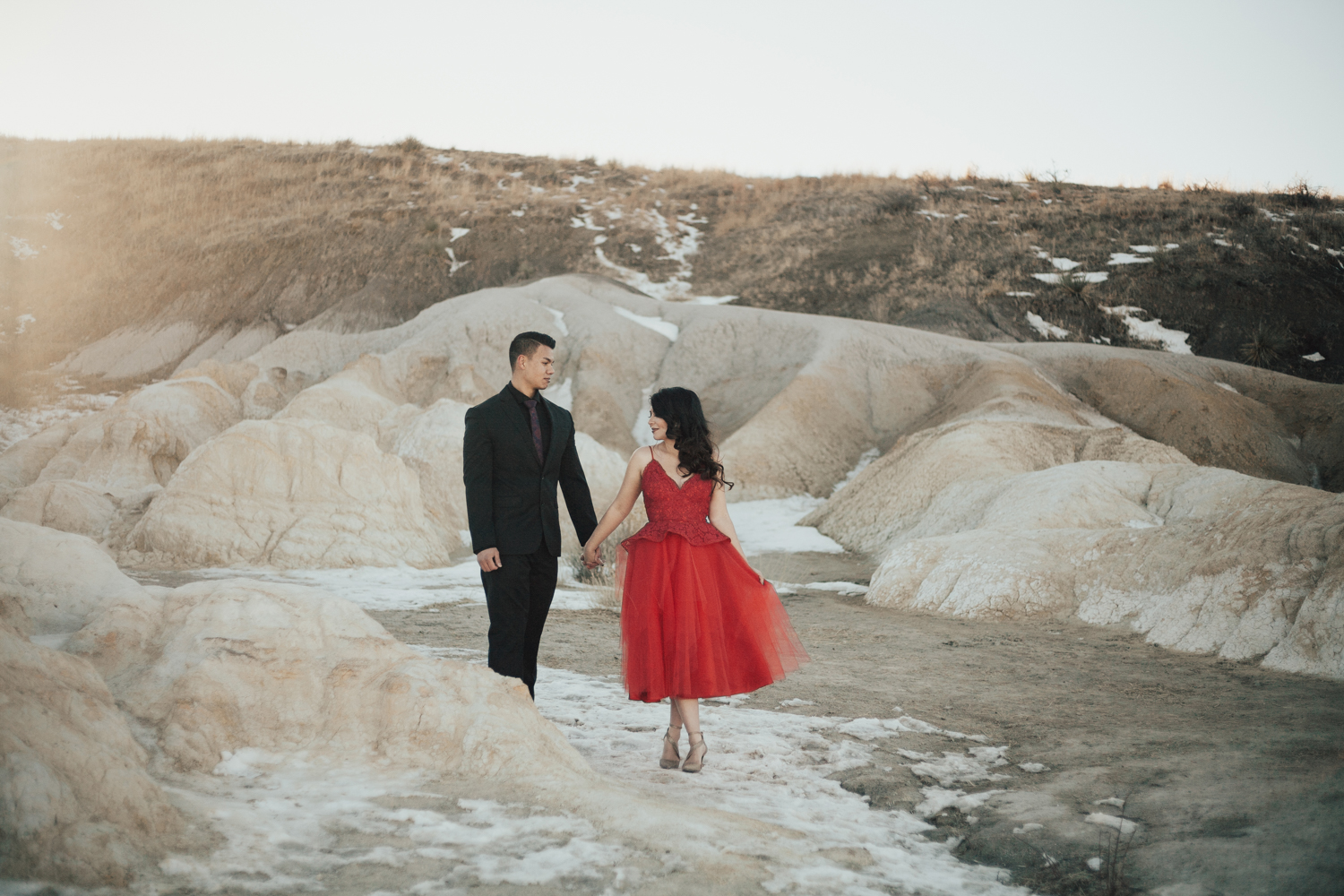 Angelica and Nathan have such an incredible love story. They met when they were little. Both of their families were military families stationed in Guam. Although they moved away from one another at a young age, they reconnected in their teens and the rest is history! Married four years ago, Angelica wanted new portraits that were bold and glam, a style she'd never had in her photographs before.
We made the drive down to the Paint Mines in southern Colorado and although we all about froze in the Colorado winter windy weather, it was worth it! We drove four hours total, and only shot for 20 minutes, but that's winter portrait sessions for ya! I'm going to meet back up with these cuties in the spring when it's warmer out and we can enjoy shooting more portraits together!