Gabrielle + Toby / Rocky Mountain National Park Elopement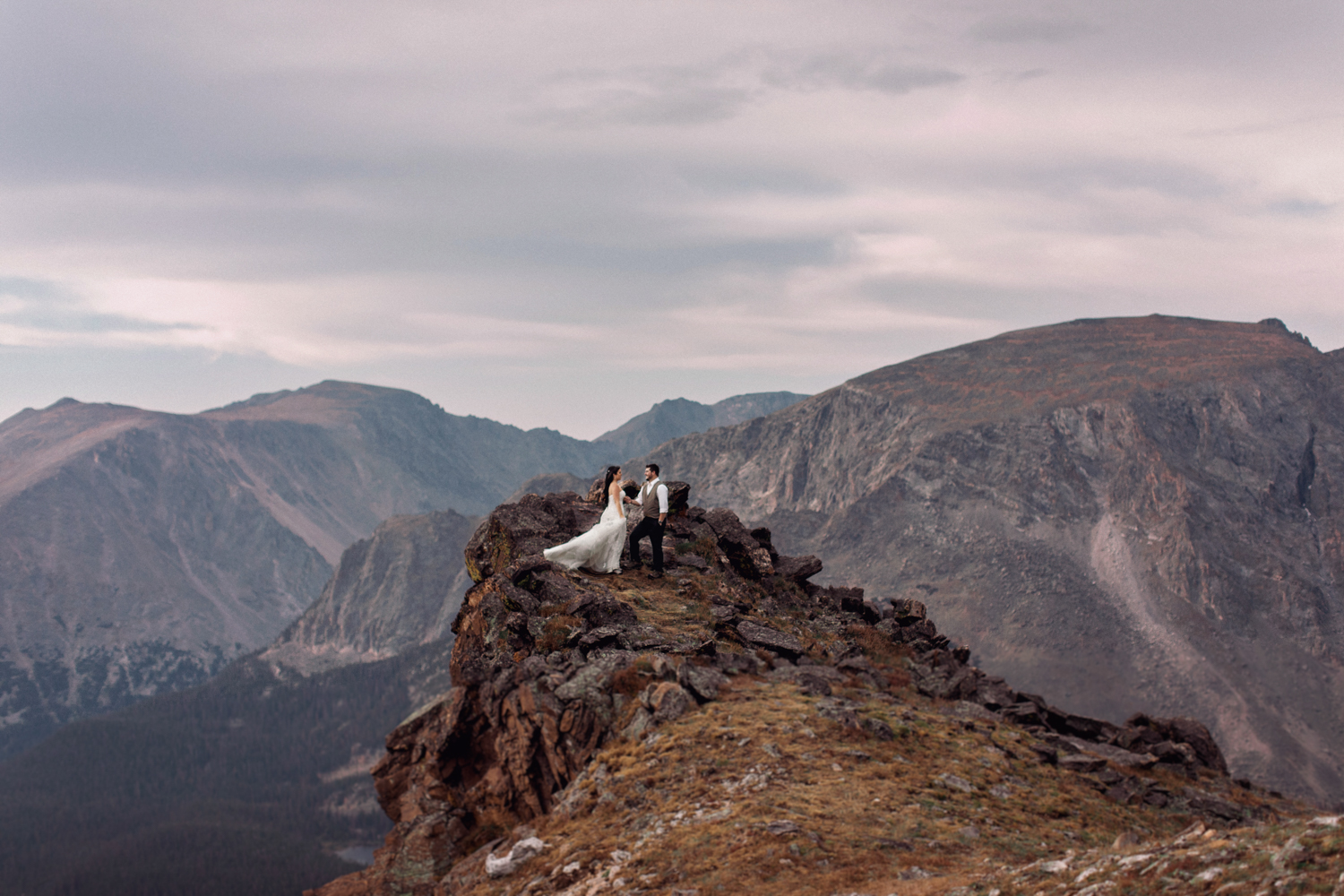 This incredible couple flew in from Indiana to elope at sunrise in the Rocky Mountains with Madison and I this past fall and we all shared an experience I'll never forget! Sunrise elopements are my favorite type of wedding to photograph!
Gabrielle and Toby had their first look at sunrise 12,000 ft up and afterward met their family and friends mid-morning for their ceremony where we all shared coffee and donuts in the crisp morning air before we gathered together between the lake and the mountains to watch Gabrielle and Toby commit their lives to one another.