Evelyn + Scott / Rocky Mountain Engagement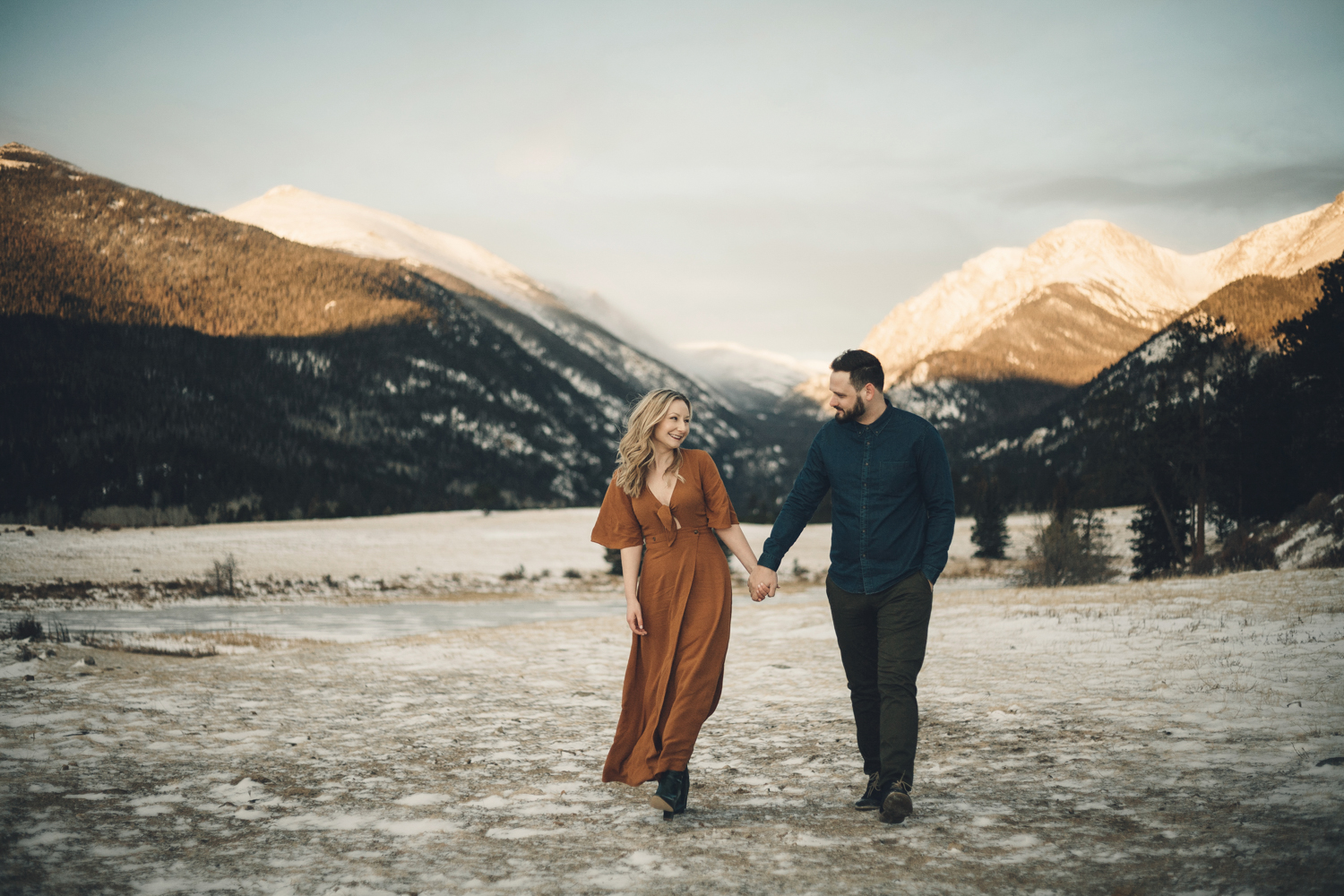 This polish babe and her lovely fiancé traveled all the way to Colorado from New Jersey for magical winter sunrise engagement portraits! We battled freezing temperatures and lots of wind but we were all so happy to be in such a beautiful location at sunrise, creating something special together. Two herds of elk came down through the valley right past us as we shot and it was such a delight watching them play and run after one another.
I am having the best time with my clients who are flying to Colorado for their engagements! Evelyn and I celebrated our birthdays together, hers today, mine yesterday. It was such a joy getting to spend the weekend with these two! I can't wait until their February wedding in New Jersey!